Some people you never understand, until it's too late. Some people you understand perfectly but still want nothing to do with. Some people are around all the time and you pay little to no attention to them. Some people you see in movies, but rarely do you stop to wonder whether they could have had a career doing anything else. Brian May, Queen's guitarist, also has a doctorate in astronomy, albeit obtained a lot later in his life. What about Hedy Lamarr, known as an actress? What if you found out that she also had some really interesting scientific ideas? Here is a brief story of Hedy Lamarr's genius and tragedy.

The Early Life of Hedy Lamarr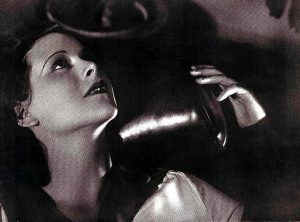 Hedy was born on November 9, 1914, in Vienna, which belonged to Austria-Hungary at the time. She was born under the name of Hedwig Eva Maria Kiesler. It's quite a mouthful compared to Hedy Lamarr. Already at a young age, she had an interest in acting, even winning a beauty contest at the age of 12 in Vienna. At the age of 16 and 18, she already had roles in films, namely Money on the Street and a starring role in Ecstasy. She was still working under her maiden name at the time. It was a first of its time, showing an actress's face during an orgasm. She played a neglected woman married to an old, but indifferent man. She met the head of MGM at the time, Louis Burt Meyer and impressed him on the trip to the United States, enough to get a contract for 500 dollars per week. That was a lot in 1937.
She also chose a different name, Hedy Lamarr, firstly to distance herself from the image of the Ecstasy lady, and secondly, to honor Barbara La Marr, a silent film actress.

Hedy Lamarr – Inventor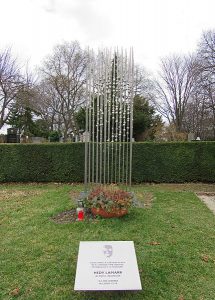 Hedy Lamarr was always a fan of tinkering and thinking about various technological and chemical questions. She once tried to make a tablet which dissolves into a carbonated drink. The drink wasn't as good as she hoped and even she commented on it, saying that it tasted like alka-seltzer.
Other than that, she took an interest in the Second World War and missiles, specifically. She had heard that torpedoes, controlled by radio signals, could be jammed and thus miss their target. She thought of a frequency-hopping signal, which could not be jammed. She, alongside her friend and pianist, George Antheil, built a prototype which was even patented. At the time, the US Military didn't take contributions from civilians. But, years later, during the Cuban Missile Crisis, their designs, updated ones, were used. They were later properly and formally thanked for their contributions.

During her later years, Hedy Lamarr went into seclusion, not seeing almost anybody in person, but rather only talking to people over the phone. She died in the year 2000, age 85, from heart disease. She had 3 children and 6 husbands. Her work and career was honored posthumously, in 2013, Hollywood, and 2014, by being inducted into the National Inventors Hall of Fame.