We are used to seeing acting stars giving interviews and partying, not to mention that some of them cannot go outside and remain unrecognized. For some of these people, their popularity is also a curse, somewhat, but for others, it is a blessing. Actors and actresses have used their celebrity status to fund their own university studies and some of them have PhDs.
There are plenty of relatively known actors or celebrities who have a science background. Today, however, we will be taking a look at actresses-scientists, women who have science backgrounds while also having great acting careers.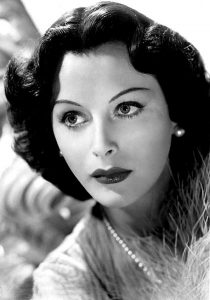 Hedy Lamarr
Hedy Lamarr was one of the most important actresses in the 1930s and 1940s, with movies such as The Strange Woman and Samson and Delilah. But, what most people don't know is that she had quite an impact during World War II. She helped pioneer a frequency-hopping technology that helped the Allied forces against radio jamming. This in turn, in the future, helped create the internet, but that is a story of its own and has less to do with Hedy Lamarr.
Lamarr, however, was not honored until 1997 for her discoveries and contribution, leaving her spending the latter stage of her life fighting for her recognition.
In fact, it was only after 1997, 3 years prior to her death, that Lamarr got paid for her contributions and her inventions. Decades later, in 2014, Hedy Lamarr and George Antheil were inducted into the National Inventors Hall of Fame. Their frequency-hopping technology is used in Bluetooth and was used in older WiFi versions.
Mayim Bialik
Mayim Bialik, born in 1975, is best known for her role as Amy Farrah Fowler on The Big Bang Theory. This is a bit ironic because the character has a Ph.D. in neuroscience, which mirrors Mayim Bialik completely. Bialik was a child actor at first, starting her career in the 1980s. She had appearances on shows such as MacGyver, the movie Beaches, and was in the video for the Michael Jackson song, Liberian Girl.
In the 1990s, she starred in a TV show called Blossom, where she plays the eponymous character. Her career turned to voice acting for the most part from 1995 until 2005. In 2007, however, she got her Ph.D. in neuroscience at UCLA, working on the Prader-Willi syndrome.
In 2010, her career exploded when she got to play a character that is similar to her, to an extent, but particularly when it comes to education.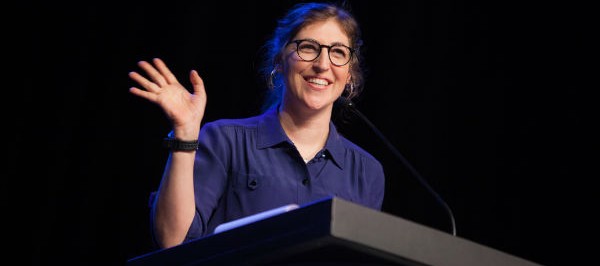 These two actresses-scientists are but a few of the many women who are in the limelight but are less known for their contributions to science. Acting and working on science is a viable career choice, and these women are here to remind us of that.